Featured Artists:
Hyun Soon Kim -
I am coming home II
Unexpected abstract language in a figuration of multi-layered translucent vinyl. From the floor to the wall they exude elusive space. You can sense this installation with your eyes or feet. It is a uber-color intensive grid with digital embroidery that strikes a pose resembling a city map laying out various paths of communication. Both our psyche and physical being are heightened. There is a stillness and motion which fill this interior refuge with a sense of illusion.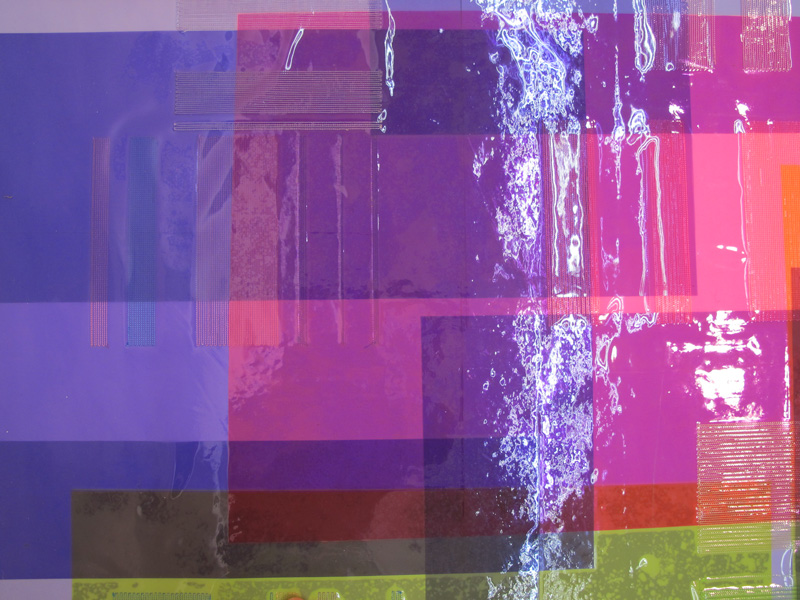 Hyun Soon Kim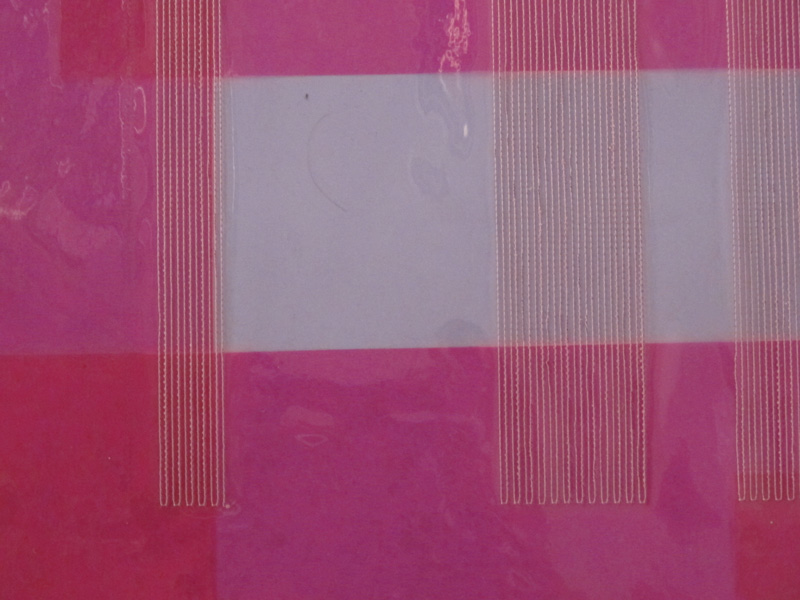 Hyun Soon Kim
Chie -
Everyday B & W Drawings
Crisp blacks and whites rule here. Japanese Kawaii (cute) culture is the innate influence, along with a mash-up of Bauhaus, Swedish and psychedelic design. The hint of Animism also exist in the form of "Bearism", representing one's self in multiple stages. Bears appear to the be the artist's other selves, and we find them striking a graphic pose throughout the gamut of anthropomorphic emotions.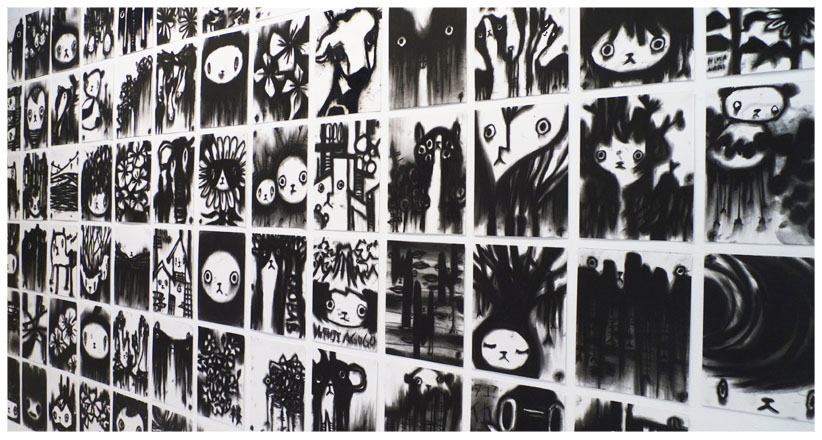 Chie Araki
Adehla Lee -
Chicky Chicky Flowers
Lee creates a psychedelic colored floral metaphor summoning the traditional four word Asian proverb covering birth, life, sickness and death. With pedals actually made by Buddhist monks as part of their meditation ceremony, these bright synthetic colors and shapes celebrate the authentic cycle of life's emotion.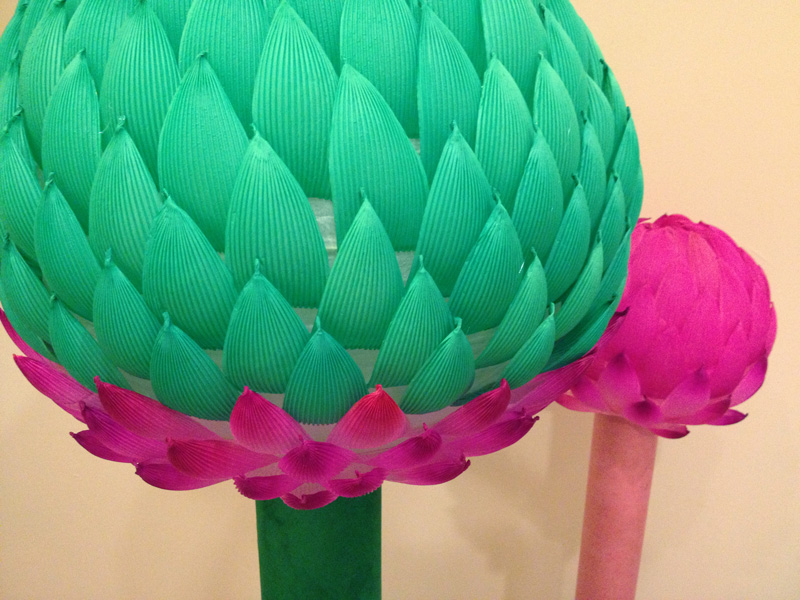 Adehla Lee