Featured Artists:
Anne Ferrer -
Billowing Beauties
Dr. Seuss fancy meets the ecstasy of Paris fashion week in this installation by French artist Anne Ferrer. The five corpulent, multi-tentacle inflatables undulate slowly to eccentric currents deriving from the artist's unabashed foray into heightened emotion.
These Billowing Beauties are a lush and sensuous, sensitive and bold, mysteriously animated, Parisian soufflé
states their curator Edward Rubin.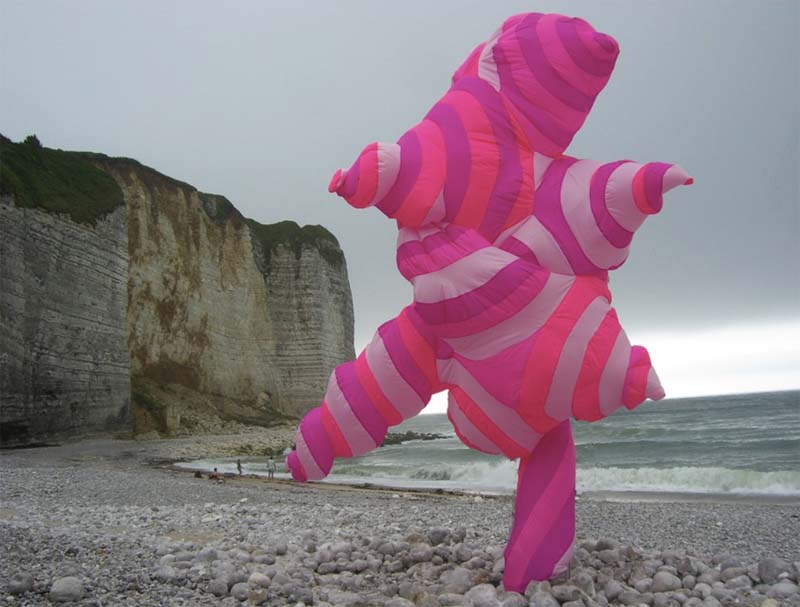 Anne Ferrer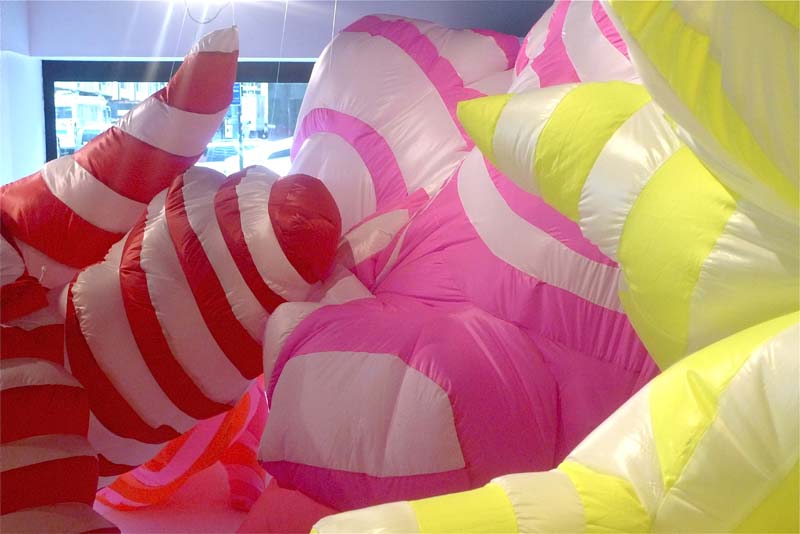 Anne Ferrer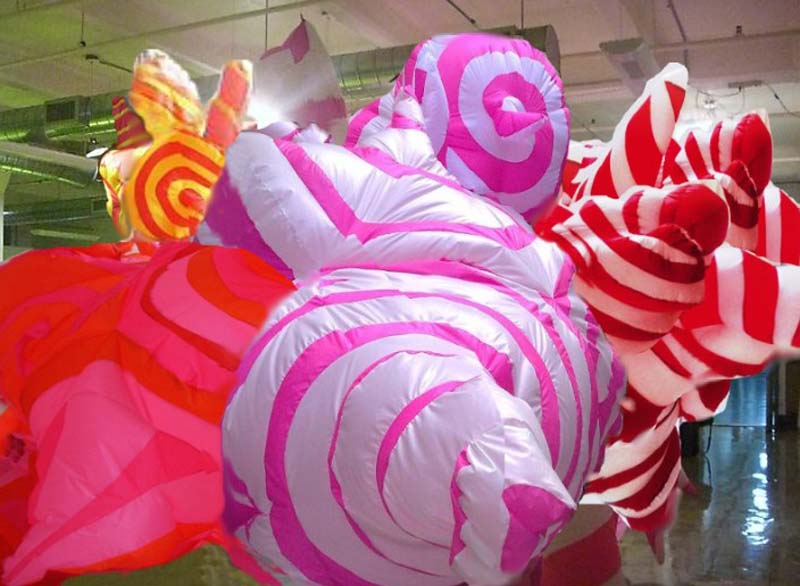 Anne Ferrer
Stefanie Nagorka -
Glazed Terra Jah-Cottas
The intangible bubbles up through lucious saturated color patinas to become the tangible. These seemingly polished terracotta wall reliefs wax metaphoric as the ever evolving aspects of human feeling and consciousness. Each piece evokes sensation, Is it visual high gloss hardness or soft glistening bio-tissue? Racing thoughts and visceral impulses collide.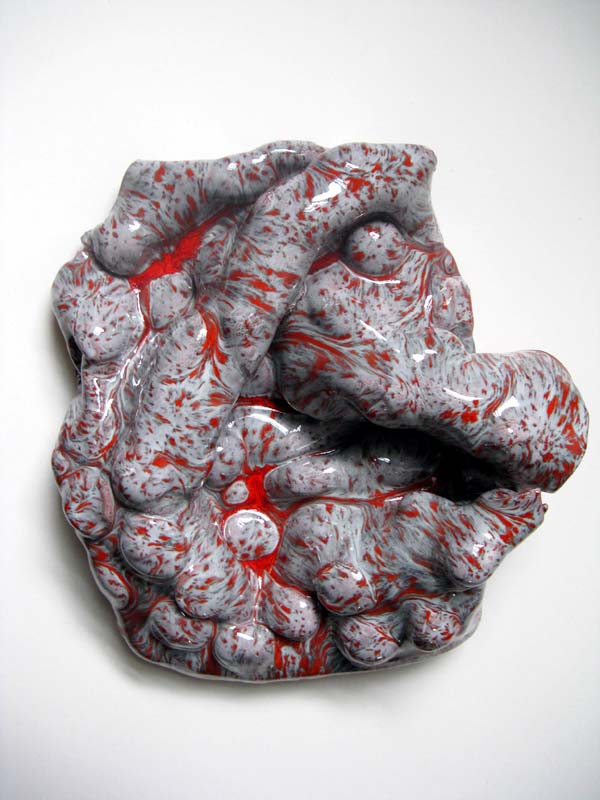 Stefanie Nagorka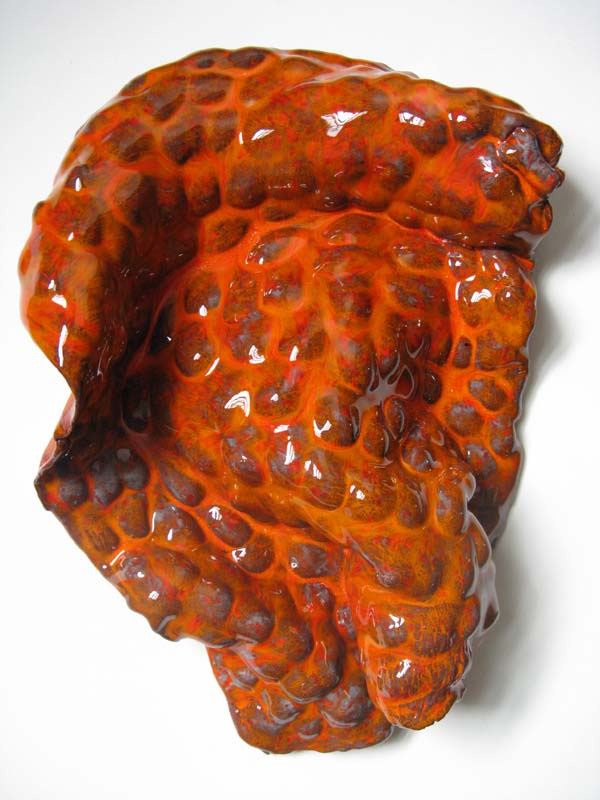 Stefanie Nagorka
Rich Wislocky -
Falcon Lazer Masks
Equal parts - Mardi Gras, Native American Spirit, dreams and fantasy, Wislocky invites the viewer to enter the hidden spiritual realm often elusive to the unexperienced. These Masks represent demon-fighting falcon spirits and are accoutrements of the artist's personal mythology. Mirrors and lights evoke full 3AM energy and magic power waiting to be harnessed.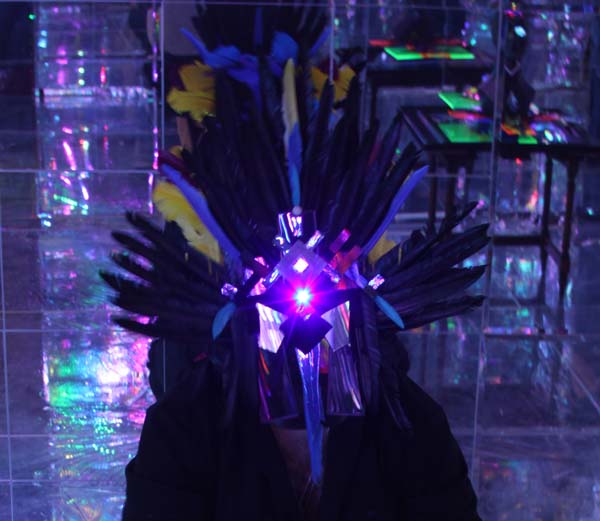 Rich Wislocky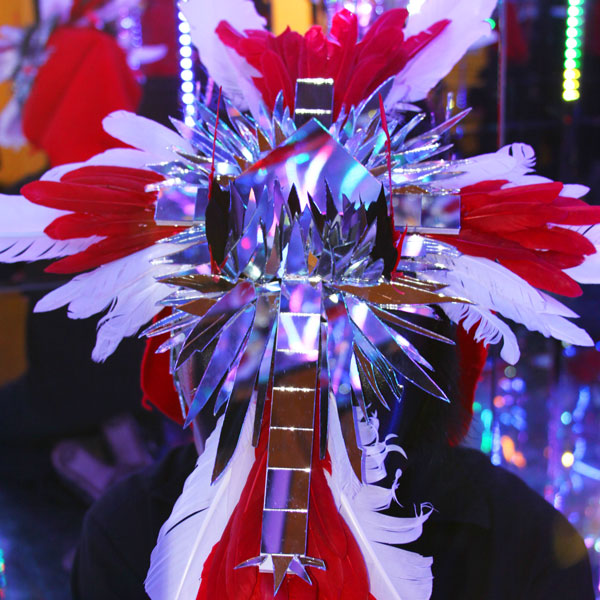 Rich Wislocky